Meet the Rich Exterior Solutions team. Click for bios and contact information.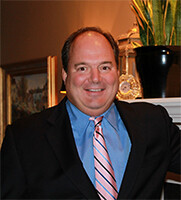 Mike Grady
Chairman
Michael P Grady serves as the Chairman of the Board of Rich Exterior Solutions.  His business acuity and understanding of the financial industry provides a unique global perspective to Rich Exterior Solutions.
Mike was born and raised in Suffolk County on the north shore of Long Island, New York in a town called Miller Place.  After graduating from college, Mike joined IBM working in national account sales.  He then joined Data General where one of his customers was Donaldson, Lufkin and Jenerette.  He was hired by DLJ in 1985, and while there he learned research and trading corporate bonds for institutions.  Since then, he has specialized in the institutional distribution of corporate credit risk.  In 1989, he moved to Richmond, VA working for Wheat First Securites.  Mike is now managing director for Stifel, Nicolaus and Company in their Institutional fixed income division, specializing in risk distribution in the corporate credit markets.
Mike holds a BA degree in Mathematics at Cornell University where he lettered in football for four years.  He lives with his wife Pam and two children in Richmond, VA.  He looks forward to spending future summers on the coastline of Maine.
×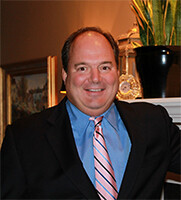 Mike GradyChairman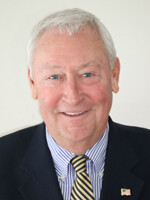 John D. Walker II
President and CEO
jwalker@richexteriorsolutions.com
John Walker is the President and CEO of Rich Exterior Solutions. He has over 40 years of sales, operations, and business management experience in the commercial and residential construction industry with an emphasis on properties of Historic significance.
Prior to joining Rich Exterior Solutions in September of 2011, John was President and Owner of Rich Aluminum and Restoration Company until 2007. Rich Aluminum and Restoration had served Northern New England for over 40 years. Involved in his community for years, John has served on the Board of Directors at 75 State Street, North Yarmouth Academy, Portland West Little League, and the Greater Portland Chamber of Commerce. While at the Chamber, John was very committed to the Deering Oaks Family Festival as its Chairman.
John holds a BA degree in Religion from Bowdoin College. He and his wife Rhonda have 4 children and 6 grandchildren.
"Keep me ready to help others at some cost to myself: send me chances to do some good every day…" John Walker quoting William DeWitt Hyde
×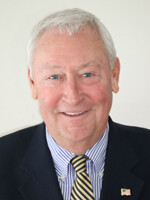 John D. Walker IIPresident and CEO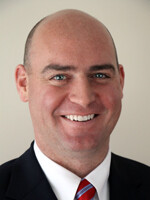 John D. Walker III
Chief Financial Officer
J.D. Walker is the Chief Financial Officer of Rich Exterior Solutions. He is responsible for the controllership and treasury duties as well as the development of the economic strategy for the company. He is excited to bring his background and experience to the Rich Exterior Solutions team.
Prior to joining Rich Exterior Solutions, he served 11 years of active duty service in the United States Navy. Qualified as a naval aviator in 2005, JD served as a P-3C Orion Patrol Plane Pilot out of Brunswick Naval Air Station from 2006 to 2010. While there, he qualified as Mission Commander, Patrol Plane Instructor Pilot, and Maritime Patrol Weapons and Tactics Instructor. After successfully completing that tour, JD spent the next five years executing various operational and staff tours. Most recently, JD was the Logistics Department Head at the Navy's Survival, Evasion, Resistance, and Escape training command where he was responsible for over $1.5 million worth of survival and electronic equipment. JD continues to serve his country as a Lieutenant Commander in the United States Navy Reserve force.
JD holds a BS degree in Quantitative Economics from the United States Naval Academy. He and his wife Davan reside in Portland with their three boys.
"Damn the torpedos, full speed ahead" – Admiral David Farragut
×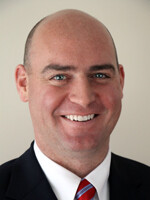 John D. Walker IIIChief Financial Officer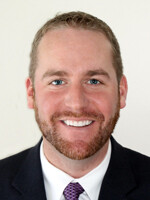 Lucas E. Walker
Vice President of Operations
lwalker@richexteriorsolutions.com
Luc Walker is the Vice President of Operations. He is responsible for marketing, purchasing, crew schedules and the daily operations of Rich Exterior Solutions. He also develops the scope of work, cost estimating, and executing our commercial and residential projects. Including Luc's summers as a laborer for Rich Aluminum Company while a student, he brings over 14 years of experience in the industry.
Prior to joining RES in 2012, Luc worked for Platinum Exteriors, Inc out of Dulles, VA where he successfully provided high quality roofing, window and siding sales and service in a highly competitive market. Before Platinum Exteriors Inc, Luc was with Lansing Building Products out of Newark, DE as an outside sales representative. RES welcomes his roofing and large market experience to the team and we continue to benefit from his unique perspective of exterior envelope solutions.
Luc holds a Bachelor of Science Degree from Pennsylvania State University. He is a 2001 graduate of Portland High School. On his free time away from the office, he enjoys playing men's league hockey and a few rounds of golf.
"Being a part of the Company my father and my grandfather built has been great. I am excited to bring some new offerings to the Company from my experience in the D.C. area, but always being mindful of our commitment to customer service and the safety of our valued employees." -Luc Walker
×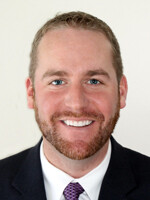 Lucas E. WalkerVice President of Operations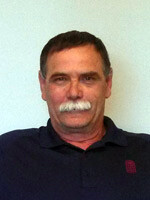 Armand LaChance
Vice President of Installations
alachance@richexteriorsolutions.com
As an extremely creative and unique installer, Armand, the company's Vice President of Installations, brings over 40 years of residential, commercial and historic restoration experience to our team. He is committed to the quality assurance of craftsmanship of our product and installation to our customers. Armand also provides value engineering and installation counsel to general contractors, architects, and historic preservation specialists.
Armand acquired his extensive knowledge with companies like Soule Glass, Portland Glass, and Granite State Glass before joining Rich Aluminum and Restoration Company in 1988. Armand and his wife Mary live in Raymond. They have two children, two grandchildren, and one great grandchild.
"What can I say? For over 25 years I get to work outside the box to create solutions that get a 'Wow!' reaction, and to do so with friends that are really like family. I am a very lucky man." - Armand LaChance
×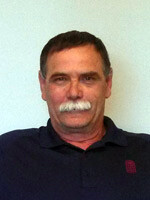 Armand LaChanceVice President of Installations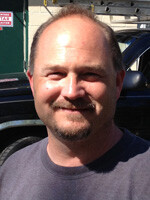 Jim Bergeron
Crew Superintendent
jbergeron@richexteriorsolutions.com
Jim has been a steady and loyal contributor to the Rich team for over 25 years. Starting out in the field as an assistant installer, Jim has evolved and grown into a valuable and creative asset to our Company's success. His contagious upbeat personality is appreciated by not only all at Rich Exterior Solutions, but also by the long list of satisfied customers who have benefited from his expertise.
His talents are in constant demand as his own loyal following of clients repeatedly request his participation in their ongoing projects.
Jim and his daughter, Brittany, live in Lewiston.
"I am proud to be part of the Rich team for the past 25 years, and I look forward to many more years here as well." -Jim Bergeron
×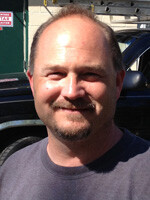 Jim BergeronCrew Superintendent